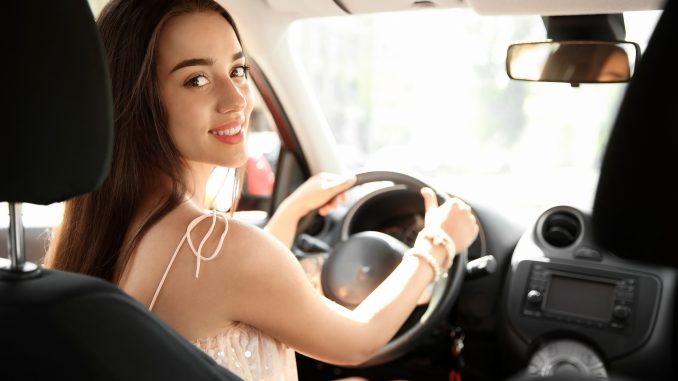 Learning to drive is a rite of passage and grand adventure for young adults but finding the best insurance for new drivers can be a challenge. Due to their inexperience, drivers under the age of 25 are considered at a greater risk to be involved in a car accident and are therefore more expensive to insure.
Fortunately, the insurance market is competitive and the best car insurance for new drivers under the age of 25 does not have to be a pipe dream. Finding the cheapest car insurance for new drivers requires a willingness to shop around and some flexibility.
Cheapest Car Insurance Carriers for New Drivers
For drivers under the age of 25, finding the best car insurance for new drivers will require some shopping. The bottom-line premium price is not the only factor to consider, but it is important to find a new driver insurance cost that is affordable. It is also important to find an insurance company that has a proven success of providing insurance to new drivers. The cheapest insurance carrier for young, new drivers is USAA. On average, USAA offers premium rates $565 less than its competitors.
USAA is open to military service men and women and their families only. If you are not eligible for USAA, then the next cheapest car insurance is Geico. The five cheapest car insurance companies are rated as follows with their national averages:
USAA $875
Geico $1,100
State Farm $1,169
Travelers $1,251
Nationwide $1,284
Cost alone is not the best way to shop for car insurance, and other details can also be considered when choosing the right insurance, at the right price.
Best Car Insurance Carriers for New Drivers
Cheapest value does not tell you everything you need to know about an insurance carrier. Customer reports of claim processes and experiences help determine which insurance companies are best for young or new drivers. USAA, the least expensive, is also the best rated company by its customers. The top five car insurance companies for customer satisfaction are:
USAA
State Farm
Geico
Nationwide
Farmers
Finding the best car insurance for new drivers does not mean sacrificing good customer service.
Car Insurance Discounts for New Drivers
The large national insurers are not the only car insurance game in town. While national reports can show us their rates and reviews, smaller insurance company options may also be available to you. Some insurance companies specialize on specific states, versus nationwide coverage. These companies may offer insurance discounts such as:
Good Student
Multi-car
Driver Training
Safety Equipment
Autopay
Paid in Full
Bundled
Smaller, state specific, may be able to provide specialized deals for local customers, so comparing pricing and shopping around can help you find the best pricing.
Flexible Car Insurance Options
The new driver insurance cost can be mitigated for the flexibly and savvy insurance shopper. College students and those who still reside with their parents can save money if they share a policy with their parents or other live-in relative.
Multiple vehicles on one household policy will often help lower the individual cost of a new driver under 25. Multiple driver and multiple vehicle policies are available for family members who live together, or if your family member is supporting you while you are at college. These household member policies, or multiple driver policies, are only applicable to family members who live together and share demographic information.
The best car insurance for new drivers may also be attained by changing coverage selection options. If you are a new driver under the age of 25 and have a loan on your vehicle, or are leasing a vehicle, you will be required to carry full coverage. However, you can choose to increase your deductible amounts or lower your liability limits. Keep in mind that must select limits that are equal to or higher than the state's minimal required liability limits. If you own your vehicle, you are not required to carry full coverage, so you will have more flexibility in choosing your car insurance coverage options.
Other Ways to Save
Some other factors to consider about car insurance pricing for new drivers. If you are a young driver and eyeing a sports vehicle, expect to pay more money. Insurance rates for safety rated vehicles are traditionally lower. Also, getting good grades while attending high school and college pays off. Good student discounts can range from 5% to 25%. If you are a resident college student, and your vehicle remained off-campus, you can also lower your insurance rates by specifying a lower driving frequency.
Finally, if you have not done so already, consider taking a driver's safety course. Many insurance companies provide discounts to new drivers who have successfully completed a driver's safety course.
For help finding the best insurance for new drivers, contact the insurance companies for more information on how they can help you choose the right car insurance coverage for you.